21 Mar

CUBE – Marketing Café: Rethinking insights fundamentals
On May 11, CUBE and BAM are co-hosting a Marketing Café to welcome both the CUBE and BAM communities together!
With our Marketing Cafés, our communities enjoy a regular meeting place to get to know each other better, always paired with a short keynote session of a trending topic.
Theme
Rethinking insights fundamentals
Do you have what it takes to tackle the next (r)evolutions
Program
Eva Vandenberge, Insights Director@boobook and Board member @CUBE will be your host
3:30 PM – 4:00 PM: Welcome
4:00 PM – 5:00 PM: 2 inspiring speakers
4:00 PM – Stefan Boom, Managing Director Benelux & Nordics, Dynata:  Redefining data quality in changing times.
About:

In today's fast-changing environment, people spend more time than ever online, but competition for their time has significantly increased, and the rise of automation, fraudulent behavior, bots and AI (e.g. ChatGPT) draws a heavy toll on data quality. In this environment, do we need to redefine data quality? And is AI a threat or rather an opportunity to ensure organizations maintain trust in our data and insights derived from those evolutions?
Bio:
Stefan Boom joined Dynata 12 years ago, and has since held various sales and management positions, in which he helped hundreds of customers gather data to fuel their insights. Currently Managing Director Benelux & Nordics, Stefan has been an international speaker on 'The Future of Market Research', 'Advertising Campaign Measurement' and other topics at a variety of events including the Marketing & Insights Event (Utrecht), MRMW Europe (Stockholm & Amsterdam), Research & Results (Munich) and the WIN Conference (Helsinki).
4:20 PM – Jon Puleston, Vice President Innovation, Kantar
About:

Question Everything
This session will be an entertaining look at what my experiences of being a Superforecaster and 20 years+ of conducting research research experiments. It will take a look at my highs and lows of analyzing data, the mistake I have made and what I think have been the most important lessons I have learnt along the way. It will highlight the capricious nature of research data, how human beings are primed to make sense of it shapes and patterns. You will come away from this session I hope with a renewed respect for the god of random numbers!
Bio:
Jon Puleston is VP of Innovation at Kantar, a research methodogist who has conducted extensive research exploring survey design best practices.  He and his team have won multiple international awards for their ground-breaking work pioneering research methodology across the fields of  media, advertising, brand, political, health and BtoB research and in 2022 was named Researcher of the Year by Quirks International Research Magazine.
He takes a keen interest in data analytics and in particular forecasting techniques. He participated in the in University of Pennsylvania's Good judgement project , a global forecasting experiment and became one of their Superforecasters and has undertaken extensive research into the science of prediction.
4:40 PM – Court case
Is AI a blessing or a curse for data quality? Will AI take our jobs? Does research data always tell the truth?
In this court, the public will be the lawyers to defend a statement, the host will be your judge.
A light-hearted, interactive, fun way to rethink insights fundamentals.
5:00 PM – 5:30 PM: Networking
5:30 PM – 6:30 PM: Keynote speakers
5:30 PM – Niels Schillewaert, PhD,  co-founder and Managing Partner at Human8
About:
Being human and customer centric positively impacts business performance. But what does it mean for the insight function? What strategies, structures, tools and human aspects are needed to accelerate the path towards human and customer centricity? Together with the WFA (World Federation of Advertisers), Human8 investigated the best way to run the insights function to drive maximum business impact.
Bio:
Niels Schillewaert, PhD, is co-founder and Managing Partner at Human8 – one of the world's leading edge strategic consumer insights agencies (www.wearehuman8.com). Niels combined entrepreneurship and commercial research with academic research throughout his career. He has a strong academic background as a Professor of Marketing (2000-2012) and an Adjunct Professor (2019 – Present) at the Vlerick Business School. He obtained a PhD in Applied Economic Sciences from Ghent University and was an award winning ISBM Research Fellow at Penn State University (U.S.A.). His research was published in leading scientific journals such as Journal of Marketing, The International Journal of Research in Marketing, Journal of Services Research, Survey Research Methods. Niels is a frequent speaker at international conferences and has guest lectured at several academic institutions e.g. Columbia, NYU, UGA, IE. He is the Former President of ESOMAR – the association of the global insights community (www.esomar.org).
6:00 PM – Jeroen Sabbe, Product Owner – Business insights at Telenet
About:
Why Research & Insights and Data & Analytics became one at Telenet
Research & Insights is at its best when combining outside-in market research and inside-out company data analysis. Using several real-life examples, we'll explore why giving Research & Insights a home together with Data & Analytics works well for Telenet, how it fits with a data product strategy, and what the benefits and pitfalls are of this approach.
Bio:
Jeroen leads Research & Insights at Telenet Group, steering teams of market researchers and insights & reporting analysts within Telenet's Data Acceleration Tribe. Before joining Telenet, Jeroen lived in London (UK) where he was Director of Advanced Analytics and Director of Strategy at National Citizen Service and completed the On Purpose programme. Jeroen started his career as a management consultant at Bain & Company, working across a wide range of industries in Belgium and Australia. He holds a Ph.D. in Economics from KU Leuven.
6:30 PM – 7:30 PM: Networking
Speakers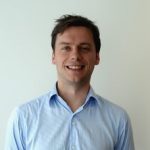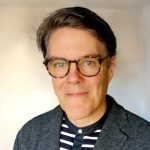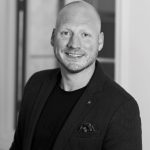 Practical information
Date: 11 May 2023

Time: as from 3:30 PM

Venue: IO Digital Agency Antwerp, Mechelsesteenweg 271, 2018 Antwerpen

Rates:

CUBE Members: Free

CUBE Non-members: € 49 excl. VAT
Cancellation
Cancellation is possible up to 1 week before the event; after that, however, we will gladly welcome a colleague in your place.
In case of non-attendance without cancellation, a fee of € 25 excluding VAT will be charged.
Register Now
Practical information:
Date: 11 May 2023
Time:   3:30 PM – 7:30 PM
Venue: IO Digital Agency Antwerp, Mechelsesteenweg 271, 2018 Antwerpen
Rates:
Member: Free
Non-Members: € 49 excl. VAT
Register Now