23 Apr

Virtual learning session #2: Remote Leadership & Virtual Collaboration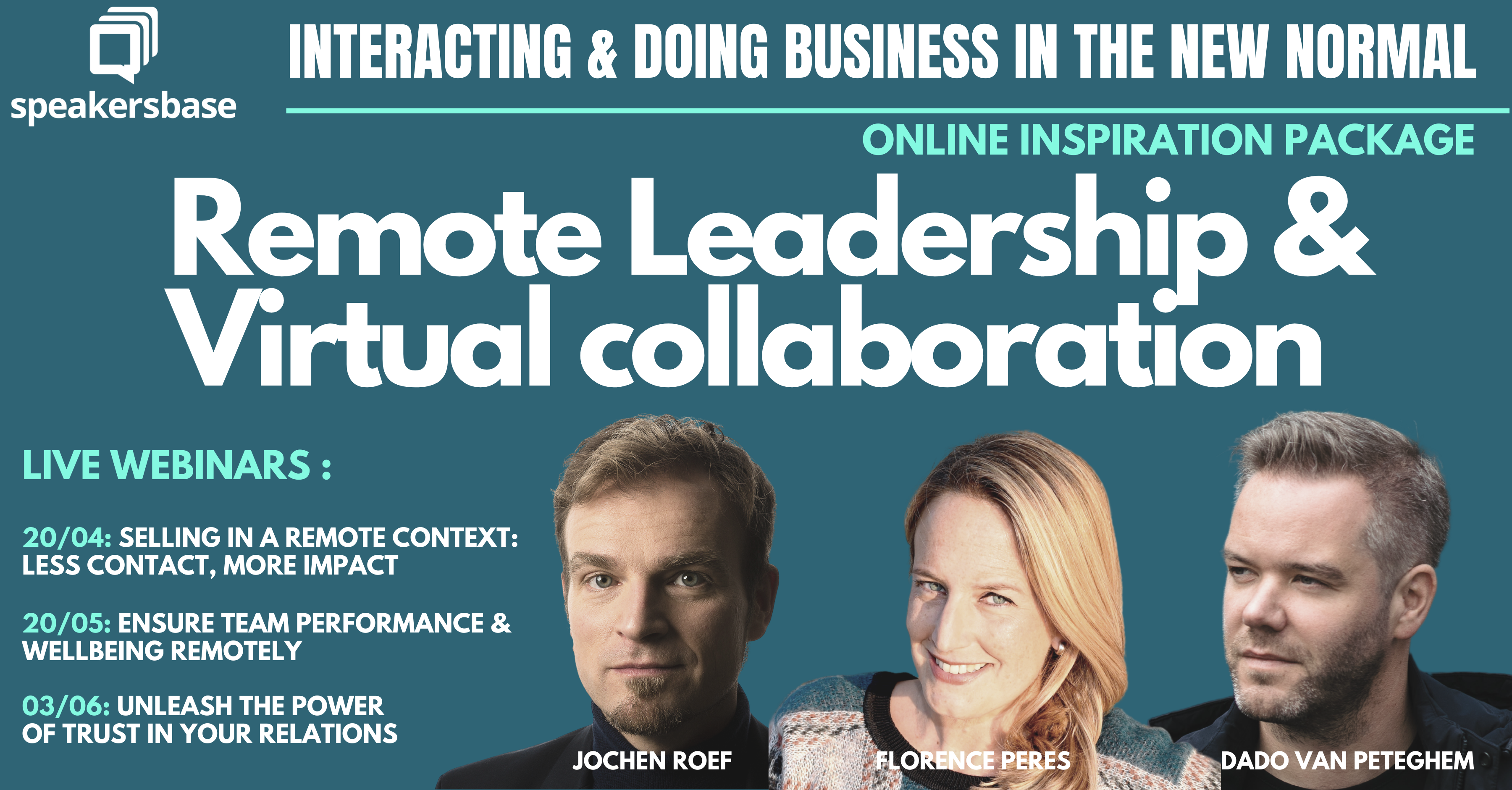 We are delighted to propose a program on Remote Leadership & Virtual Collaboration to CUBE's members.
We are convinced that this virtual learning serie will offer valuable content that will help CUBE's members' leaders to better manage their business and their collaborators remotely.
We have clustered the sessions around 3 dimensions: 'your clients', 'your co-workers' and 'your partners';
How do you engage with all of them, how do you manage and collaborate and which are the right accents to place in a remote or virtual context ?
Workshop 2: Ensure Team Performance and wellbeing remotely by Florence Pérès
Leading teams remotely is one of the biggest changes – and challenges – that many leaders and organizations are facing today.
While the principles of effective leadership and team management haven't changed, maintaining peak performance, ensuring wellbeing, keeping employees engaged when working from home is a tall task for any manager and it is not simple at all.
To get the best performance from remote employees, managers need to understand the differences inherent to remote work and find ways to meet the needs of their team members. Remote teams need both effective and empathetic remote leadership.
Managing remote workers effectively is vital to the success of any company nowadays. Learn how you can set practical actions into place.
During this webinar, you will learn:
Why we need to rethink productivity and how this fits with attention?
How you can coach for focus and quality attention
How you can build team cohesion and the habits of effective virtual collaboration
How you can communicate remotely with your co-workers and still be 'present' even if you are not near
How you can take care of your team and detect possible detachment or negative stress
How to motivate them to be mentally balanced and energized?
This webinar is primarily focused on how to manage and lead remotely, but also shares techniques to improve your own productivity & wellbeing and be a better role model, leading by example.
Florence is Managing Partner of Speakersbase, keynote & #virtual speaker specialized stress & technostress management, focus & productivity, communication and mental resilience., Author of Digital Detox (Lannoo)
Practical information
Date: May 20,2021
Time: 12:00 – 13:00  pm
Registrations for this event are exclusive for CUBE Members.
Pricing: € 125 (excl. VAT) with a minimum of 7 participants.
Register