24 Mar

Virtual learning session: Remote Leadership & Virtual Collaboration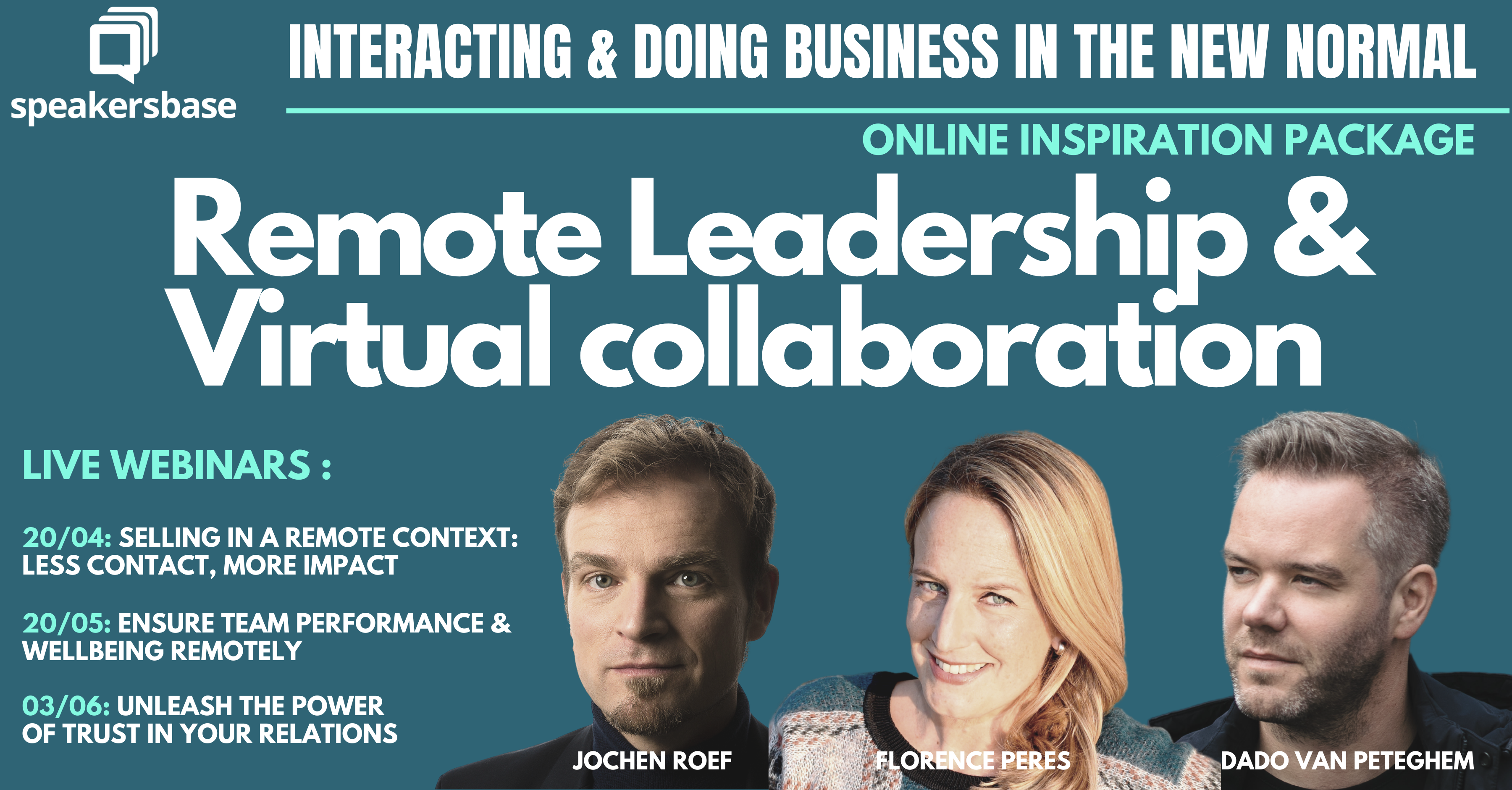 We are delighted to propose a program on Remote Leadership & Virtual Collaboration to CUBE's members.
We are convinced that this virtual learning serie will offer valuable content that will help CUBE's members' leaders to better manage their business and their collaborators remotely.
We have clustered the sessions around 3 dimensions: 'your clients', 'your co-workers' and 'your partners';
How do you engage with all of them, how do you manage and collaborate and which are the right accents to place in a remote or virtual context ?
Workshop 1: Selling in a remote context: Less contact, more impact By Jochen Roef
Selling, is that even of today's time?
What is the added value of sales people in a society where clients are informed up to their ears, everything is available online, business is automated and physical contact is prohibited or limited?
One thing is for sure, selling in 2021 is fundamentally different from traditional selling.
How to achieve maximum personal impact, sales results and customer satisfaction? This session will guide you through this.
In this webinar, you'll discover:
What makes sales different in 2021 and what are the competencies to be developed?
How does the modern sales rep deal with the amount of research tools to come to a targeted prospect list?
How to make 'Phygital' outreach
How do you build the strongest possible basis of trust in the shortest possible time?
What do you need to do guided selling virtually?
How do you ensure the follow up remotely?
How to close a deal remotely?
Jochen is founder of Blinc Sales Institute, and founder/CEO of Traicie.com, both trendsetting companies in their market segment. Jochen is passionate about human resources, sales and HR. After obtaining his master's degree in psychology, he entered several sales positions. He co-developed the RIO method (also published as a book), a super practical marketing- and sales methodology that creates hyperpersonalized customer experiences.
Practical information
Date: April 20,2021
Time: 12:00 – 13:00  pm
Registrations for this event are exclusive for CUBE Members.
The registration for this first workshop is free.
Register