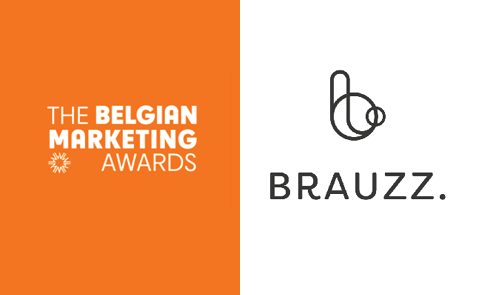 07 Dec

From tap water to detergent

In early November, the annual Belgian Marketing Awards were again presented at Deloitte (in three categories). Who were the winners? How do they approach their marketing strategy? And what place do consumer insights and data occupy in that strategy? Why not just ask them? Today: Brauzz, Young Belgian Marketing Company of 2022.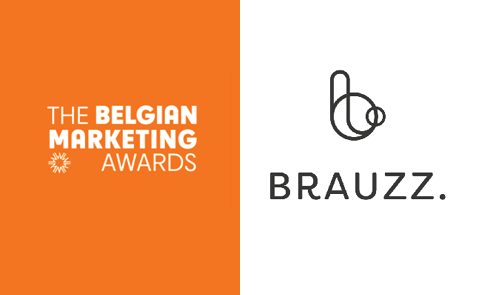 The seeds of Brauzz go back to 2019, when three young, ambitious entrepreneurs-to-be met at Antwerp Management School. For their thesis, they created a business plan for a company that makes sustainable, ecological detergents, with no plastic packaging and no water to be transported. "We closely looked at different sectors and it turned out that in cleaning there was still a huge space for innovation," says Ruben Renaer, one-third of the trio. "Sustainability does light up on their radar, but it's still in baby shoes. At the same time, in those initial surveys we were also already polling customer expectations and trying to align them with our products. That means: no plastic, you have to add tap water yourself, fully biodegradable, effective and affordable."
To know if their idea is viable, Renaer and his friends made a fake website. All the products on it are lifelike renders of supposedly real products that can be ordered. Until the surfer gets to the payment button, only then is it revealed that he must leave his details, to be kept informed of the "real" launch. "That immediately gave us a lot of insights: is the site clear? Is the price right? Is everything where it should be? Moreover, with this website we gained a lot of data from people who were obviously really willing to pay for this. That was also a nice leverage for investors."
Real company
So Brauzz becomes a "real" company and markets its first surface cleaners, soon followed by detergents and dishwashing products. "We are a pure online player, which allows us to operate in a very analytical way," says Renaer. "Data is hugely important to us and allows us to use our budgets as efficiently as possible."
For example, early consumer research showed that ecological laundry products must overcome a lot of preconceptions before they are purchased. They are often conceived as expensive, difficult to use, hard to find and of inferior quality. At the same time, cleaning products are by no means a niche sector, Renaer says, and Brauzz is explicitly aiming wider than just the "ecowarriors", people who buy ecological products anyway and who are less concerned with things like price, quality or ease of use. "We want to make a real impact and then you need the masses. That's why we just want to achieve the same efficiency as conventional cleaning products at the same price. With the added value that it is ecological, can be ordered online and everything fits in the mailbox."
The fact that cleaning products have a broad scope also means that Brauzz must tailor its marketing efforts from day one to a very broad target audience, people of all ages who are on lots of different platforms. That's a challenge for a small and young company. Says Renaer: "They are also often people who are not hugely interested in cleaning products or sustainability, but whom we want to show that we are equal to the big brands and deserve a chance. So that means: aiming wide, creating a lot of content on a lot of different channels and also testing very lean. We have a lot of assumptions about certain things, which we quickly test. If we then find an idea that works well, we can immediately scale it up."
First mover advantage
In the coming years, Brauzz wants to grow into a one-stop shop for sustainable household products, Renaer explains. "We are going to expand both vertically (with new applications like kitchen cleaners and other floor types) and horizontally (with new fragrances and use cases, for example). At the same time, we will have to continue to convince those consumers of the importance of sustainability, although we feel that this is gradually becoming easier."
And what if the P&Gs and Henkels of this world throw themselves into this market with their multimilliondollar budgets? Renaer is not afraid. "On the one hand, they are so invested in conventional products that they almost have to start from scratch. I don't see them switching overnight, they are probably waiting for large-scale validation first. That's why I believe in our first mover advantage. On the other hand, these companies entering the market would also be proof that we have an answer to a very pertinent issue. Moreover, they also lack the whole lifestyle appeal that we try to bring to our products. We are trying to jump beyond that "commodity" of cleaning products. And finally, maybe we can partner with them as well. The bigger we get together, the more impact we have."
More info about the Belgian Marketing Awards via www.belgianmarketingawards.be.